Slovenská Ľupča - in the past a royal town, first time mentioned in 1250.
Slovenská Ľupča is situated 10 km from Banská Bystrica towards Brezno and has approximately 3000 inhabitants. The community is dominated by the historical 13th-century castle, which is open to the public.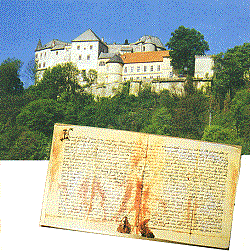 Castle Lupča
To the valuable cultural monuments belong also the archeological finds od the ruins of the medieval monastery and the 13th-century church.
The Catholic church with the plague pillar, the Protestant church and several preserved burgher and farmer houses also belongs to the sights.
The nature of the Low Tatras and the Slovenské Rudohorie offers opportunities for walks and sport activities.