The village of Turecka is situated 17 km northwest from Banska Bystrica. It is located in Velka Fatra mountains, on the foot of Krizna massif which is 1574 m high. The village itself is placed 610 metres above-sea-level.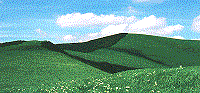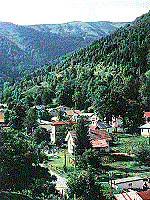 Krížna massif with very rare flowers:
"Veternica biela a Upolín európsky"
The earliest written referece of Turecka dates from 1563. The original inhabitants were coal workers who burned wooden coal for the nearby mines in Starohorska dolina (Starohorska valley).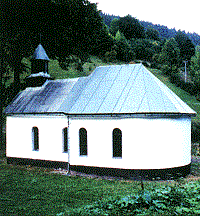 Roman catholic church
Points of interest, remarkables and rarities

The position of Turecka is very advantageous for summer and winter tourism and offers a few facilities for various sporting activities.
The latest tradition of the village is the World Championship related to the traditional Slovak food "bryndzove halusky". The competitors are cooking and eating this food and the best one is awarded with a prestigious prize.
All visitors are welcome to come and support their team during this unusual event or visit our village at any occassion.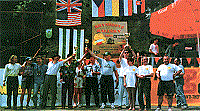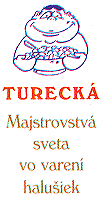 WORLD CHAMPIONCHIP in cooking and eating of the traditional Slovak food "bryndzove halusky"
Contact for SKI TURECKA : 0907826311 or +421-48-4199109